Quick Guide of Madrid day by day
Our selection of best things to do in Madrid regarding the number of days you stay in the Spanish capital!
---
Day One in Madrid
Museum: On this first day of discovery of Madrid, only one possible museum: The Prado Museum.
Prado is "The" largest Spanish museum and one of the richest in the world: more than 7500 paintings. You will be enchanted by the rooms devoted to Velázquez, Goya, Greco, Titian as well as the ones of the Flemish painters. The visit of the Prado is an unforgettable journey thru art history.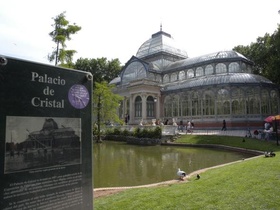 Lunch time: After the Prado, a lunch is essential to take some forces. Jump in a taxi, if not go walking thru the Park of Retiro, and go to "La Castela" restaurant either for tapas at the bar or for a real Spanish lunch of fish and seafood, the specialty of this restaurant. Simple and striking.
A monument: Why not move towards Plaza Major, in the historical Madrid, to take a good "Mahou", a fresh local beer. In the neighboring many shops are waiting for you.
Shopping: Make a stop at the San Miguel Market (Mercato San Miguel), recently restored, where one finds plenty of gastronomical products coming from all over Spain - that is, many gift ideas to bring back…
Mercado San Miguel - Plaza de Oriente, 3, 28013 Madrid, Spain
A break: Return to your hotel for a deserved rest, right before going out again to have a drink in the district of Chueca, where tapas bars are countless.
Dinner: One dines late in Madrid (10 p.m.). Get inspired by our "Best restaurants in Madrid" to make your choice!
At Night: The night is just beginning… From cocktail bars to nightclubs you will not see the time pass..
---
Just a perfect day in Madrid
When one remains in the center of Madrid, one can practically do everything by walking. Here is our ideal day in Madrid:
Do your jogging or a beautiful march in the Park of Retiro.

Come out very quickly from your hotel to have a small coffee and an orange juice at the nearest cafe. The inhabitants of Madrid adore to find themselves there to comment the press or the football match of the day before. Taste Porras, a kind of local fritters.
In the historical centre of Madrid, El Rastro Market is Europe's largest outdoor market
If it is Sunday morning, head to El Rastro, a renowned flea market, only on Sunday from 9 a.m to 2 p.m. Metro Latina.
Have lunch according to your district in one of the many restaurants which we have selected for you.
Avoid the most attended Museums, a way not to undergo lines. Why not trying to visit Caixa Madrid Forum.
Return to your hotel for a nap (la siesta). The stores, for much of them, are closed in the afternoon and the evening will be long…
The end-of-day will be devoted to shopping.
Don't forget to take a drink in a tapas bar to feel the groove of a starting night.
Dine very late in a restaurant of your choice before going to see a flamenco show in tablaos like Casa Patas, first show at 10pm and late show at midnight.
End of the course for some or beginning for the most adventurous which will go to a famous cocktails bar called Cock!

---
Day Two in Madrid
By now you start to get the atmosphere of Madrid. You are, however, far from knowing it…
Museums: Always in the Prado district, you should not miss the Thyssen-Bornemisza Museum,
another institution of Madrid. A collection of more than 800 works from the Italian Renaissance to Pop Art, in a brand new museum inaugurated in June 2004. The shop of the museum is a true success, impossible to come out from it without a small present: jewels, reproductions, books. An absolutely exquisite selection.
Just beside the Thyssen-Bornemisza Museum one makes a stop at Caixa Forum Madrid. A Museum of Contemporary Art inaugurated in 2008. A remarkable architectural work signed by Herzog & de Meuron, which shelters more than 600 works of contemporary Masters: Barcelo, Kiefer, Baselitz…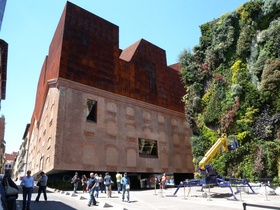 For lunch: one will make a pause at the restaurant of the 7th floor of Caixa Forum or outside not far from there for example at El Txoko, or at La Pecera Círculo de Bellas Artes, or at La Vaca Verónica or quite simply at the terrace of La Platería where you will appreciate delicious "sunny" tapas …
A monument: Why not going to see the Royal Palace. Not any more the residence of the Royal Family but remains one of the attractions of the city.
Devote this afternoon to make shopping. See our selection of best stores in Madrid.
By end of the afternoon: during the feria, why not trying to see a bullfight? Las Ventas is the most mythical Plaza de Toros of Spain. The careers of the bullfighters are done or demolished there. Find a ticket there or even simpler, ask your hotel to get one for you.
Evening: To remain in this typically Spanish environment, the best choice for the evening will be to assist to a Flamenco show.
Once again we advise you Casa Patas for a dinner followed by a show. But you can also go to other tablaos like Cafe de Chinitas or Corral of Morería.
---
Day Three in Madrid
Museum: See the "Guernica" Picasso's masterpiece and also the works of others Spanish Masters like Miro or Dali at the Queen Sofia Museum.
Monuments: Go taste tapas around Plaza Santa Anna and Huertas.
Football: If you like football, buy a ticket to see a match of the Real of Madrid or visit the mythical Santiago Barnabeu Stadium!!
The evening: Why not a great restaurant to please to you: Terraza del Casino de Madrid with a menu imagined by the Catalan Chef Ferrán Adriá or Sergi Arola Gastro the new restaurant of Sergi Arola, or Casa Lucio if you are on time to reserve a table… More modest but impressive also El Fogón de Trifón will not leave you indifferent.
---
Madrid Souvenirs...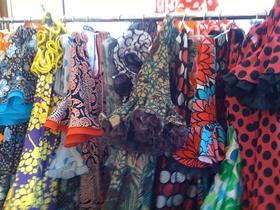 Madrid is a formidable city for shopping and to bring back gifts. Among the traditional gifts one thinks of Casa de Diego for its typical spanish fans and umbrellas, Seseña for his capes for man and others authentic clothes, Zapatillas Coral for its Flamenco shoes, Casa Hernanz for its espadrilles…
Talking fashion and creators you should visit Baruc Corazón who manufactures the most famous shirts of Madrid, Davidelfin is a brand directed by the young and turbulent designer of Madrid, Diego David Dominguez Gonzalez, for the woman and the man. Columela designs splendid shoes for woman.
Finally one should not leave Madrid without a good bottle of Spanish wine bought in the shop Vinos María Cabello…
Your comments : Quick Guide of Madrid