Best Monuments to visit in Madrid, Spain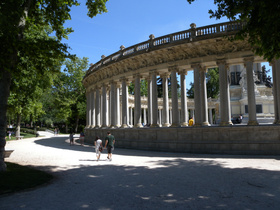 The long history of the Spanish empire is still visible on the streets of Madrid where many monuments remain as a testament to this influence.
We invite you to visit most significant monuments of the Spanish capital.
This is only a selection of Best Monuments to visit first in Madrid..
Find all Monuments in our directory.
Your comments : Madrid Best Monuments