National Museum of Natural Sciences in Madrid Spain
National Museum of Natural Sciences in Madrid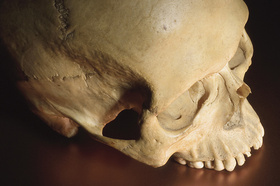 The National Museum of Natural Sciences is an institution that, in addition to carrying out cutting edge scientific research, manages a large collection of specimens and develops a program of exhibitions and educational activities to the general public aimed at promoting a better understanding of the diversity of the natural world.
You can plan your visit by visiting the website so that you can choose the days you are most interested in.
National Museum of Natural Sciences in Madrid Spain
Address :
Calle José Gutierrez Abascal, 2
Zip code :
28006
City :
Madrid - Spain
Area :
Centro
Website :
National Museum of Natural Sciences - Madrid
Opening hours :
Tuesday to Friday from 10.00 to 18.00 / Saturday, 10:00 to 20:00 (except July and August will be from 10.00 to 15.00)/ Sundays and holidays from 10:00 to 14:30 hours / On 1 and 6 January, 1 May and 25 December will be closed to the public / 24 and December 31 will be considered as holidays.
Prices :
Single Entry: 5.00 euros / Reduced: 3.00 euros (students, unemployed and children 4 to 14 years) / Entry group: 2.10 euros per person (from 10.00 to 15.00 h) and 1.50 euros per person (from 15.00 to 18.00)
Phone :
+34 91 411 13 28
Metro/Bus :
Bus: 7, 12, 14, 27, 40, 45, 147 y 150. / Metro: Gregorio Marañón, Nuevos Ministerios, Ríos Rosas. / Renfe: Nuevos Ministerios
Your comments : National Museum of Natural Sciences in Madrid