Marta Satrústegui in Madrid Spain
Marta Satrústegui in Madrid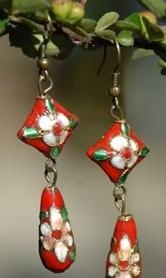 Marta Satrústegui is a jewelry young designer of Madrid. In her designs she likes to mix an ethnic and personal style.
In this boutique you will find rings, bracelets, necklesses and earings created by a young and creative woman.
Come to this magnific boutique and get an accessory for your best dress!
You can also buy online!
Marta Satrústegui in Madrid Spain
Address :
Ronda de Sacedilla, 10
Zip code :
28021
City :
Majadahonda - Madrid - Spain
Area :
Beyond Madrid
Email :
marta.satrustegui
SPAMFILTER
@martasatrustegui.com
Website :
Marta Satrústegui - Madrid
Phone :
+34 91 639 05 20
Phone 2 :
+34 609 050 555

Your comments : Marta Satrústegui in Madrid