Las Rozas Village in Madrid
Las Rozas Village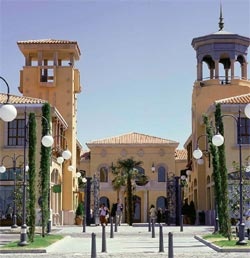 Whether you're looking for that exclusive must-have or simply the reassurance of quality, Las Rozas Village has the biggest and brightest brands in fashion, at prices reduced by up to 60%. Las Rozas Village – when only the best will do!
Las Rozas Village is an open-air outlet shopping centre, whose architecture reminds one of the coastal cities of the 21st Century, but still has some of outlet stores of the large national and international brands.
Versace, Carolina Herrera, Puricación García and Hugo Boss are some of the 50 brands that one can find in this shopping city. All of them offer past season products with discounts between 40% and 60%.
At just 30 minutes from the capital, Las Rozas Village offers the possibility of being far from the bustle of the city in a pleasant setting. In between purchases, one can enjoy any of its cafés and restaurants.
Store hours: Open every day from 11 a.m. to 9 p.m. and until 10 p.m Saturdays.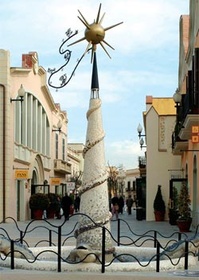 Closed days: January 1 and 6, May 2 and December 25.
How to get there: To get to Las Rozas Village by car from Madrid, take the highway A-6 toward La Coruña until exit 19. Buses to Las Rosas Village depart from Metro Moncloa.
Las Rozas Village in Madrid
Address :
C/ Adolfo Pérez Esquivel
Zip code :
28230
City :
Las Rozas - Spain
Area :
Beyond Madrid
Website :
Las Rozas Village Madrid
Opening hours :
Open every day from 11 a.m. to 9 p.m. and until 10 p.m Saturdays
Your comments : Las Rozas Village