Best men shops in Madrid - Shopping for men in Madrid - Spain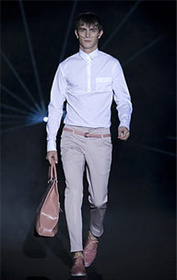 Our selection of the best shops for Men in Madrid. Creators, famous brands or marks simply in the hype!!
To find shirts, jackets,shoes or even evening clothes and capes (a tradition in Madrid) and why not quite simply espadrilles…
Opening times: Traditional shops open from 10.00 (10am) to 14.00 hours (2pm) and from 16.30(4:30pm) to 20.30 hours (8:30pm)
Sales: the winter sales generally begin in the second week of January and last until the end of February and the summer sales begin on 1st July and last until the end of August.
How to pay: most people pay in cash or with a credit card, when you must show your passport or identity card.
Tax Free: residents from outside the European Union may have their Value Added Tax (VAT) returned for purchases of more than €90.15
More: find also all the shops of Madrid in our directory.
Your comments : men shopping